BEYOND CONFLICT: EVOLUTION AND GOD
Have you ever wondered about evolution and faith?
Here are some of the questions we will be examining. Bring your questions and insights:
What are some of the more recent understandings of evolutionary dynamics?
How did religious people in Russia and non-Western countries conceive of evolution?
What is the history of evolution's reception in New Zealand?
How is theology impacted by an understanding of evolutionary altruism?
How can we understand Jesus' healing?
How does a connection to nature in ecology help to overcome a sense of conflict between science and faith?
How does Divine Providence work with evolutionary mechanisms?
A National Conference sponsored by NZCIS and Otago University, examining how the dialogue between faith and science can move beyond polarities, conflict and scientism toward holism, integration and a common social imaginary. The conference will hope to speak especially to school teachers and other educators as well as lay people, clergy and students living and working in areas that impact the big questions of life, including evolution, ethics, ecology, healing and well-being. The conference will also discuss the history of science and theology in this country in this 150th Otago University anniversary year.
Scholarships for students are available. Contact Nicola at  Hoggard.n@gmail.com
Keynote Speakers:
Assoc. Prof  Andy Gosler,Applied Ethnobiology and Conservation., University of Oxford.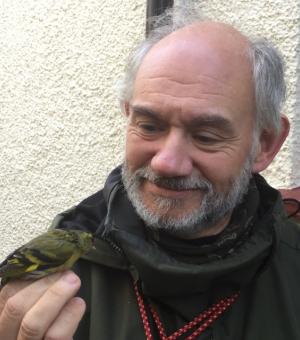 Andy is an ethno-ornithologist and a trustee of A Rocha UK. He has made a journey from agnostic Judaism to Christianity ten years ago after reading Dawkins, and has recently been ordained an Anglican priest. Andy has a keen interest in newer understandings of evolution and will speak on those at the Otago Conference.
Within Ethno-ornithology his work focuses on the unique significance of birds in the engagement between humans and nature.
With his colleague Sonia Tidemann, he co-edited the book Ethno-ornithology: Birds, Indigenous Peoples, Culture and Society, published in 2010.  The book shows that within the broader context of ethno-biology, ethno-ornithology has hitherto largely concerned relatively localized anthropological studies of the ways in which indigenous people engage (or have engaged) with birds, for example in language, for food, companionship, art and inspiration, in connection with spirituality, and as a significant element of folk-taxonomy and Traditional Ecological Knowledge (TEK).
Rev. Prof. Barbara Rossing, Professor of New Testament, Chicago Lutheran Divinity School
Barbara is professor of New Testament at the Lutheran School of Theology at Chicago, where she has taught since 1994. She loves to teach and preach about the Bible, including the Bible's role in public life. Her PhD was from Harvard, and her M.Div from Yale University. Barbara has recently been a part of the Human Uniqueness Project and will speak on Jesus, evolution and healing in the New Testament.